Artists on the Badly Bent Records roster:
The Muleholes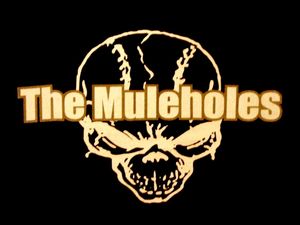 From the Official Muleholes Bio:
"In 1987 The Muleholes were the biggest band in the world: Rolling Stone hailed them as "the best live act of all time!" (not really) And as the curtain rose on the most anticipated show of their career Tragedy struck:
 We woke up…"
The Muleholes are a project band of sorts, composed of comedian/songwriter/performer Paul Mccallum and anyone else he can convince to work with him on a project at any given time. The music comes from the same balls-to-the-wall attitude that served the Sex Pistols, AC DC, and so many other bands who knew that if it doesn't push you back in your seat, it ain't rock and roll.
Their first single "Cigar Club" is the sub two-minute garage pop sonic assault that catapulted them to overnight international fame....even if it was only in their heads.  Featuring Stevie Z on guitar fresh from his 'High Voltage" tour of Amish country. 
Check it out at CD Baby and iTunes.
Stevie Z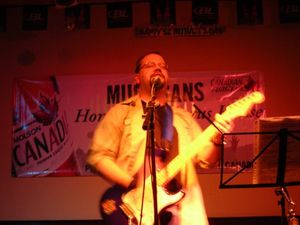 You didn't think I'd start and run a label and studio without putting my own music out on it, right?  Badly Bent Records and Blue Feather Studios were originally created to release my own original music.  All of that got sidetracked, however when I realized that there were a lot of talented musicians out there I wanted to work with and help them get their music out to the world.  But now it's my turn.  Featuring songs written over the past 15 years or so, my first album is currently being recorded and features songs written over the time period of the last 15 years or so.  Singer/songwriter style with honesty, a strong heart and a wry smile.  If you put Jonathan Richman, John Hiatt and Warren Zevon in a blender.....well, first of all you'd need a huge blender, and then you'd end up with a pretty huge mess.  And some criminal charges most likely.  And a close resemblance to my music.
Back Catalogue:
Jazzmyn Bradshaw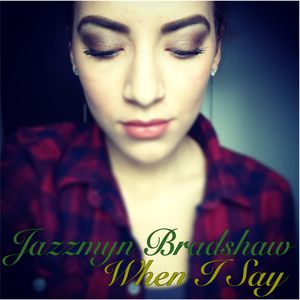 Jazzmyn Bradshaw's debut album "When I Say" is available on iTunes, CD Baby, Amazon, or where ever you purchase your music online.
Jazzmyn is a young singer/songwriter from Kitchener, Ontario.  Jazzmyn's music was released through the  "Splendid Songstress Records" label, a Badly Bent Records sister label.
Saint Vybz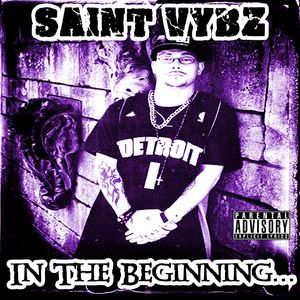 George "Saint Vybz" Chapman is a young hip hop artist from Waterloo, Ontario.   His debut album "In the Beginning..." is available on iTunes, CD Baby, Amazon, or where ever you purchase your music online.  The album is available in both explicit and radio friendly versions.  CDs are also available by contacting Badly Bent Records.