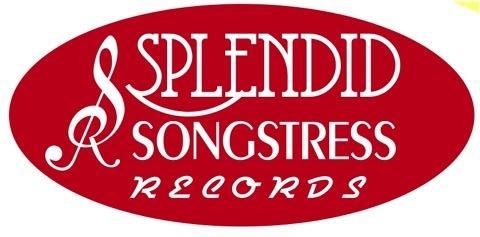 In order to best serve the music consuming public Badly Bent Records has created a 'sub label" that specialize in a specific genre. 

We have created
Splendid Songstress.
Splendid Songstress was created to help promote female singer songwriters and help them get their music heard.

One of the problems that a lot of songwriters have is that they feel that they need to write an entire album's worth of material in order to release anything. We here at the Badly Bent Records family don't think that that is necessarily the truth anymore. Back in the 'old days' of the record industry the labels would release mostly singles. Once they realized however that they could make MORE money by selling an entire album, they shifted the industry to be focused on full length albums, releasing singles to make a few extra bucks, and promote the sale of the album. One of the problems with this is that in order to fill up an album's worth of songs, there would very frequently be 'filler' songs added that weren't that great, but bumped the song count up to where it needed to be. This meant that people were paying for songs that everyone involved knew were crappy. The other major problem was that it shut the artists with only a few release-worthy songs out of the picture entirely. The short-length album, or EP gained popularity as the bridge between the two.

With digital distribution and pressing costs taking the power away from the big labels, it has helped cause a shift once again back to singles and EPs. It has also given a chance to the artists who are bursting to share their music, but can't get, or don't want, major label attention.

Splendid Songstress is putting the call out to female singer songwriters who want their music heard. Whether you've got one song or 100 songs, we're interested in hearing from you. 
Who is Splendid Songstress looking for?
Women who are smart, intelligent, and passionate about their art.
Women who understand that at the end of the day, it's about the music, not about what you wear, how you look, or how many times you can appear on TMZ.
Women who write good strong songs.
Women who are individuals.
Who is Splendid Songstress NOT looking for?
Women who hold fashion and appearance up to the same importance as the music.
Women who just want to be "Pop Tarts"
Women who want to produce music that sounds like everything else out there.
Women who think American Idol and their ilk is a great way for 'real' artists to launch their careers. 

The first artist to be released through Splendid Songstress is the very talented Jazzmyn Bradshaw, and she is a perfect example of what this label is looking for. You can find her website here.  We are currently recording her first full length album at Blue Feather Studios, and have released the first two singles from the album already.

If you are a female singer songwriter and you fit the above description, get in touch with us 
here
 and we'll talk.